2022 Chevrolet Silverado HD Overview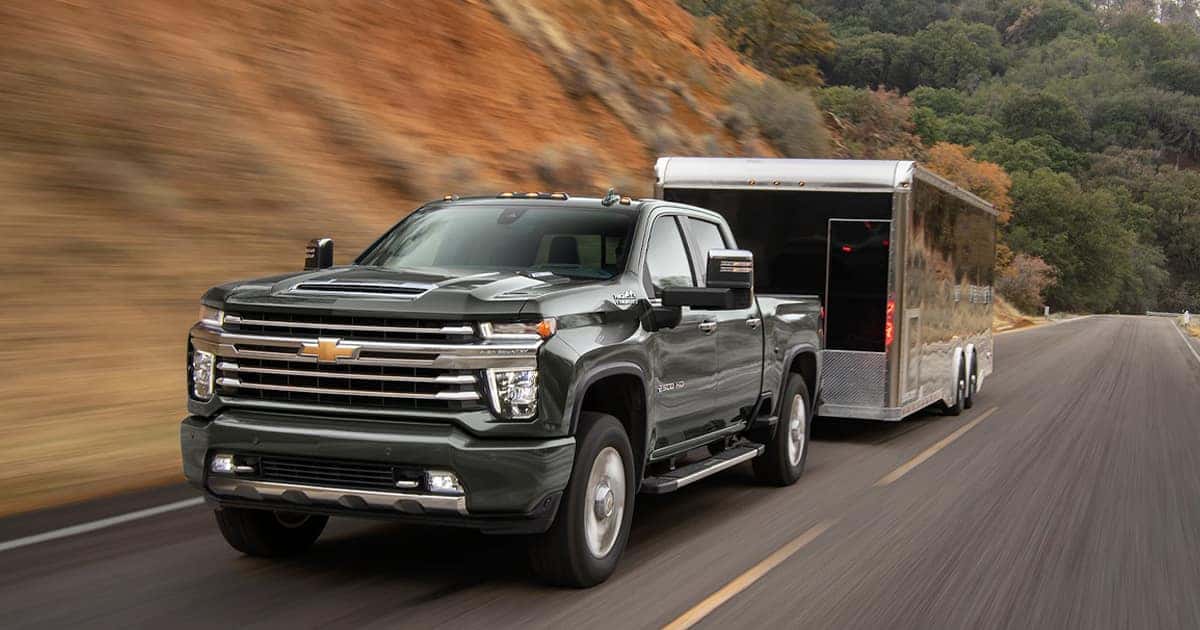 Chevrolet Silverado is a classic model of a classic brand of pickup truck. The 2022 Chevrolet Silverado is another chapter in that storied history of dependability and style. Chevy Silverado, in fact, has a prominent place in the top 10 most popular trucks of all time.
We're proud to honor the brand here in Wichita and Augusta, Kansas – just 9 miles East of high prices – and since we understand that checking out a car guide can be an important part of a consumer's research process before purchasing a new pickup truck, we present to you a 2022 Chevrolet Silverado HD overview.
Read on to learn everything you need about the newest Silverado generation.
Introducing the 2022 Chevrolet Silverado HD
If you're looking for a pickup truck that is going to pull some serious weight while looking seriously top-notch with an interior that provides some serious comfort, this is the truck for you.
Features include:
Over 9 tons of towing capacity (seriously)
Advanced and app-capable trailering system
A state-of-the-art "Head-Up" Windshield Display
15 available camera views
401-445 Horsepower (gas/diesel)
Multi-Flex Tailgate System
As Chevy so accurately describes it, this truck is "Function In Physical Form."
Let's Get Detailed
That towing capacity is no joke. For those of you unfamiliar or just not so great with weight measurements, here are some things that, whether they are towable or not, weigh 9 tons.
A Commercial Cruise Ship Anchor
Tanks (Not water tanks, the ones that fight wars)
An African elephant
An unloaded Semi
You read that correctly. The 2022 Chevrolet Silverado HD could haul an average-sized African Bush Elephant. While we don't condone such a thing, it gives you an idea of the torque behind this machine.
Are you among the majority of Americans who have difficulty backing up your vehicle? While backup cameras are now standard, the 2022 Chevrolet Silverado HD goes the extra mile – they have an app that will guide you directly to the hitch when you are trying to trailer up.
No more relying on your buddy or some stranger that uses odd hand signals to get you hitched up; ask the myChevy app!
The Heads-Up Windshield Display and the camera views are as futuristic as it gets. You can get an actual digital image on the vehicle's windshield when there is a serious alert. When it comes to the multiple camera angles, gone are the days when you have to twist your neck into unnatural positions to check your blindsides.
The safety features on this truck are mind-blowing.
Horsepower
The Turbo Diesel version will naturally give you more horsepower (therefore more torque and towing capability), so you should consider exactly what you intend to use the vehicle for. Diesel currently costs less than Unleaded fuel per gallon, but you're likely to need much more of it as a whole.
Multi-Flex Tailgate System
One of the more fancy extras that can be added to your 2022 Chevrolet Silverado HD is the Multi-Flex Tailgate System. If you have issues with mobility or if you appreciate the convenience, this option will accommodate you.
Come and See For Yourself
We stand by the opinion that seeing is believing when it comes to the 2022 Chevrolet Silverado. Sure, due diligence in research is necessary, but it's hard to make a final decision without physically coming down here 9 miles East of high prices and taking a look for yourself!