!-- Global site tag (gtag.js) - Google Ads: 10939560525 -->
RESERVE A SILVERADO EV
ESTIMATED MSRP STARTING AT: $39,900 + DFC*
The game changing, category-defying Silverado EV is coming, and you can be among the first to own one. Charge ahead and reserve one now by filling out the form below.
CHARGE UP YOUR IMAGINATION.
Smart. Agile. Aerodynamic. Fast. Not typically what you think of when you think of a truck.
But Silverado EV isn't just a truck. It's a category-defying, boundary-breaking game changer that can be what you need and want it to be.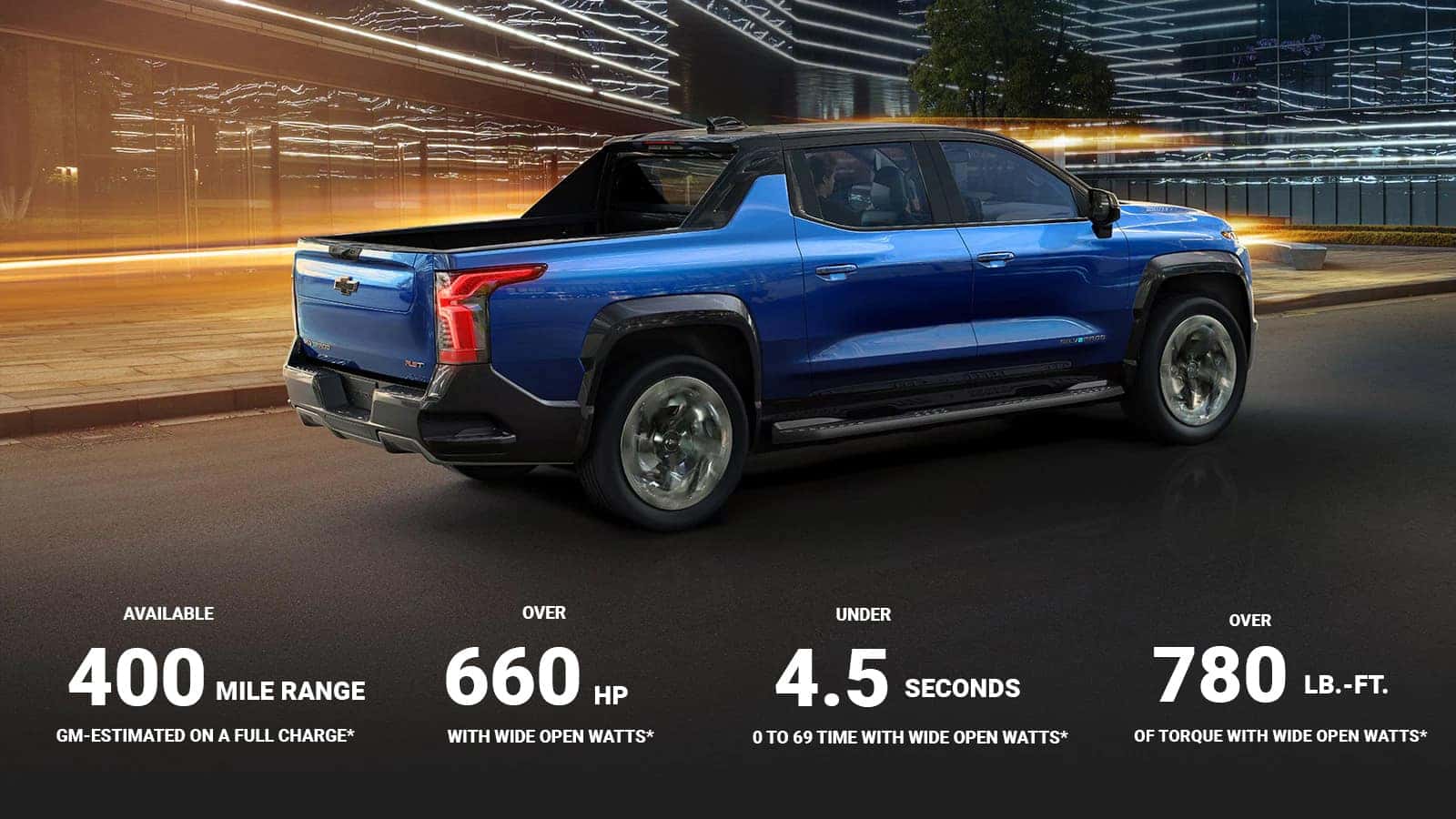 Please fill out the form below and one of our EV sales rep will contact you for more information.
Search
Search By Keyword
Search By Filters