2022 Chevrolet Suburban Overview; Everything You Need To Know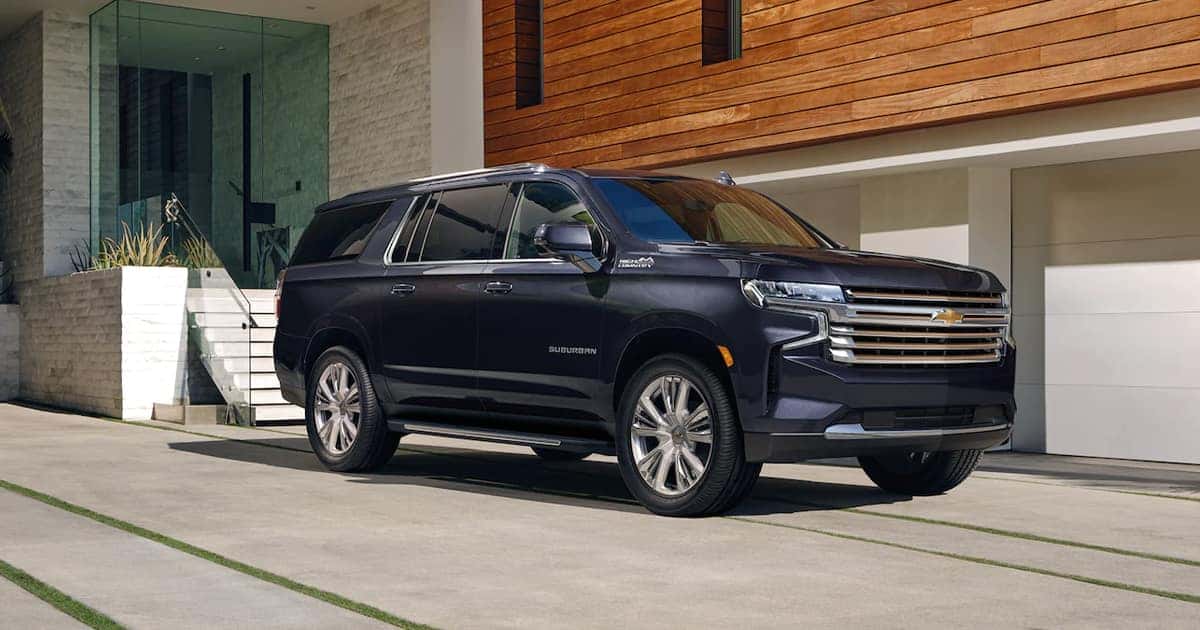 The 2022 Chevrolet Suburban is an excellent option if you want a large SUV in Wichita, KS. There might be plenty of large vehicles in the market, but very few come close to the 2022 Chevrolet Suburban. And as the name suggests, this is the perfect vehicle for suburbanites to ferry kids and cargo from one point to another.
The SUV has been a good option for individuals looking for three rows of seating and plenty of storage room. But the Chevrolet Suburban is not only big but also boasts many amazing features and is a powerful SUV. Below is a Chevrolet Suburban 2022 review.
2022 Chevrolet Suburban Overview
The 2022 Chevrolet Suburban will easily haul eight individuals in comfort. The Suburban is not only large but has a powerful engine, with the 420- horsepower V-8 being the most remarkable. However, regardless of the engine, this SUV is remarkably fast.
You can select from various models, from the base to the fancy models. Whatever your choice, you are assured of a combination of great features and capabilities.
2022 Chevrolet Suburban Interior
The interior of this large SUV is spacious and premium. Thus your family will ride in unequaled comfort. Also, you will get plenty of storage. The 2022 Chevrolet Suburban can have eight or seven seats from the three rows.
The interior is made of nicely stitched leather that is soft and provides comfort. The Suburban has replaced the gear shifter with buttons, and thus you'll have more storage. As some of the previous notable interior features, you will also enjoy heated, ventilated seats and wireless charging.
The Chevy Suburban also boasts a 12.3-inch digital gauge cluster, optional 12.6-inch screen seats mounted behind the front seats, a Wi-Fi spot, and charging docks throughout the cabin. You will also get a 10-inch touchscreen fitted into the center stack with Android capability and supports Apple CarPlay.
2022 Chevrolet Suburban Performance
You will get a few engine options when buying the 2022 Chevy Suburban. First, there is a 355 horsepower 5.3L v8 engine. You can also go for the 420 horsepower 6.2L V8 engine or the 277-hp 3.0-liter turbo diesel engine, which offers the most efficiency. All the engines have a ten-speed automatic transmission with an all-wheel or rear drive.
The Chevy Suburban, therefore, offers excellent performance. It boasts incredible grunt and can get to 60 mph in 7 seconds. What's more, the Suburban has great braking for a car its size. You will find that it can handle very well.
2022 Chevrolet Suburban Pricing
At Park Motors, we ensure you the best prices for the Chevy Suburban in Augusta, KS, because we are always 9 miles east of high prices. The Chevrolet Suburban has a starting price of $53,200. After that, the price rises significantly according to the trim you want, with the Suburban High Country Starting at $73,800.
Get the 2022 Chevrolet Suburban Today
The 2022 Chevy Suburban has what you are looking for: plenty of power, cargo space, and passenger space, and it is family oriented. Park Motors can ensure you enjoy this and many benefits through our great financing options to help you acquire this SUV in Wichita, KS. Contact us to book a test drive or for any inquiries.