Jeep Repair in Wichita: When to Have Your Brakes Replaced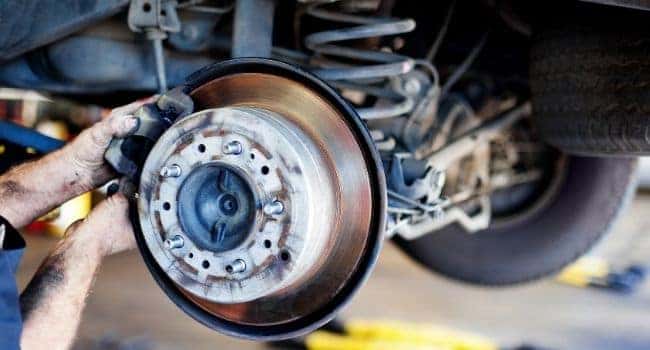 At Parks Motors, we work hard to keep our customers safe on the road. As the premier SUV dealership in Wichita, it's our job to inform you about brake repairs. When the time comes to have Jeep brake replacement in Wichita, you know you can trust our team of experts to get the job done right.
Why Jeep SUV Brake Replacement in Wichita?
Your brakes must be in good condition to provide the stopping power you need. If they aren't working right, you could put your family and other people at risk when you drive. It's important to follow the recommended service schedule for your Jeep and have the brakes inspected regularly. There will also be times when the pads or other parts need to be replaced.
When to Have Jeep Brake Service in Wichita
Your Jeep is made to handle a lot of stress, which is why it includes a robust braking system. However, there are many working parts that eventually wear out or break. With your regular inspection, many of these problems can be caught early. However, there may also be a time when you notice something isn't right with the brakes.
If your Jeep starts exhibiting any of these symptoms, it might be time for brake replacement.
SUV shakes or jerks while stopping
ABS light is on the dashboard
Brakes start squealing or grinding when you try to stop
Stopping distance keeps getting longer
If you notice any of these signs, don't mess around. By prolonging brake repair, you set yourself up for danger and more costly repairs down the road. With a comprehensive Jeep brake inspection, you can take care of the problem before it gets too bad. Schedule your online appointment today and check out some of the money-saving offers we are currently providing to our customers.